Office Disinfecting Solutions
VANCOUVER, BURNABY, NEW WESTMINISTER, RICHMOND, SURREY, LANGLEY, WHITE ROCK & DELTA
Disinfect Your Office
Your office brings traffic from several sources every day. Your staff and clients depend upon you to maintain a safe and infection-free space. A sure way to keep your office safe is to disinfect and sanitize it on a regular schedule. To ensure that all surfaces are covered, National Clean Solutions deploys a cleaning solution that is not just safe for humans and animals but is also listed and registered on the Canada & US EPA for use to eliminate the COVID19 virus. We use an electrostatic sprayer, ensuring that all surfaces, no matter how hard to reach, get treated. The disinfectant adheres to and envelopes everything.
99.9% of the germs, viruses, fungi, and bacteria are eliminated.
Our services include:
A regularly scheduled sanitation
Current technologies employed to thoroughly sanitize all surfaces
Hands-on wipe down and cleaning of all surfaces with a disinfectant
Cleaning and Sanitizing of all carpeting and upholstery
There are many different situations. Our most important job is to work closely with you to provide you with the service and convenience you need to focus on running your office.
This is Good for Your Health
Every surface you come in contact with is important when it comes to your health. We know that you want to make sure that your staff's good health is protected. We also know how important it is that they can stay fully engaged in their jobs. It is critical, especially now, that our office cleaning and disinfecting minimizes the chance of spreading germs, or any illnesses through your office.
The National Clean Solutions and Processes
There are certain procedures we use that make sure everything is disinfected and stays disinfected throughout our cleaning process. Our careful and methodical procedures are set up to confirm that our staff is healthy and not the source or spread of that for which they are disinfecting.
The use of our microfiber cleaning cloths is organized in a way that prevents cross-contamination.
In addition to electrostatic fogging, we wipe down all surfaces and deep clean all upholstery and other materials.
We are also focused on being as undisruptive to your business as possible. Our cleaning processes are unobtrusive.
From appliances to restrooms, desktops and lunchrooms, all touchpoints are thoroughly cleaned and disinfected. Our process leaves your office clinically clean.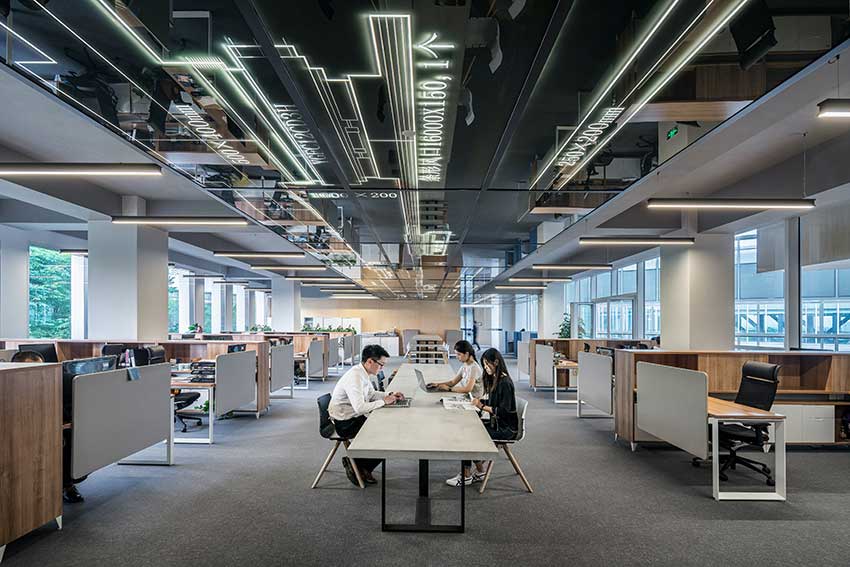 National Clean Solutions is the Right Company for Your Office
National Clean Solutions understands that each office is as unique as the people in them. We listen to your direction, offer some suggestions, and develop a plan that suits you. We consider all of your conditions, including your budget. We are fully certified and insured and hire only experienced team members to get the job done right. Our staff is fully trained in the use of disinfectants, the latest equipment, personal protective equipment, and procedures. Everyone in your office can feel comfortable and safe knowing that National is on the job.
Contact National Clean Solutions
Your office space is unique. Our office cleaning and sanitizing services can make your office the healthiest space possible. Our standards of excellence are high. Contact us, we welcome any challenge and look forward to meeting your unique challenge.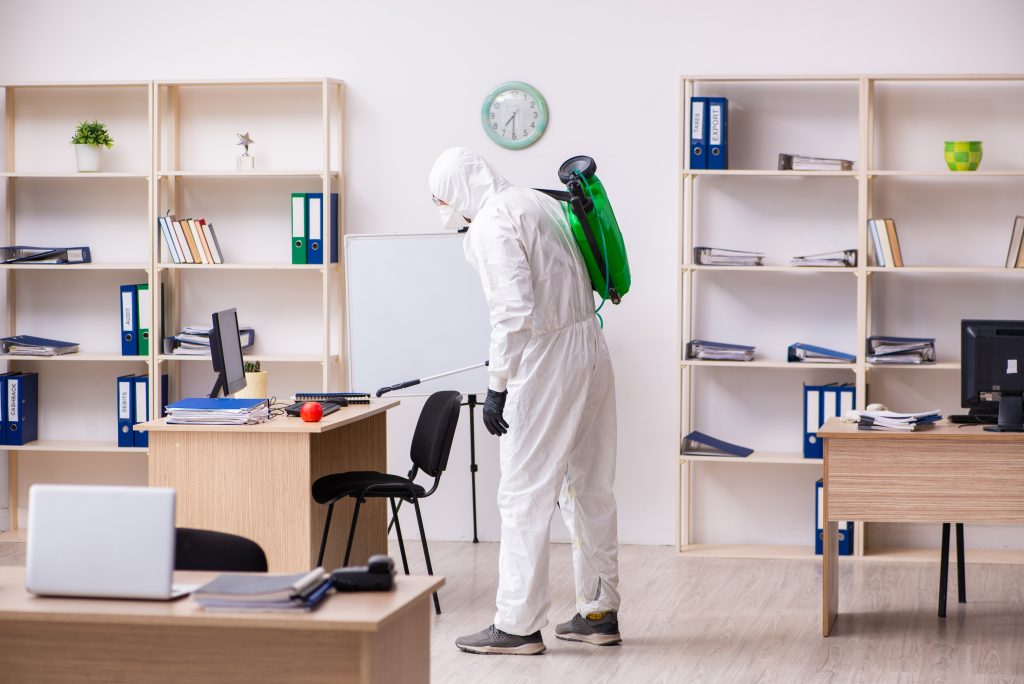 FREQUENTLY ASKED QUESTIONS
What services do you provide?
At National Clean Solutions, we provide:
Disinfecting ( COVID-19) Services include

Restaurant Disinfecting,
Office Disinfecting,
Retail Disinfecting,
Medical Clinics Disinfecting,
Gym Disinfecting,

Pressure Washing,
Soft Washing,
Window Cleaning,
Gutter Cleaning,
Real Estate,
Strata Services.
Yes, we are insured. NCS has a $2 million liability policy and workers are covered by WorkSafe BC
What includes a whole cleaning process?
Our main cleaning process consists of 3 parts:
Evaluation
Method Decision
Action
Are your products eco-friendly?
Yes, we care about the environment and choose eco-friendly products.
What safety measures are taken during a cleaning service?
NCS uses advanced systems to keep workers' feet safely on the ground in most cleaning applications. Besides cleaning your property our main concern is doing so safely for your belongings and our workers.
What do I need to prepare before the cleaning?
Nothing at all! Relax, we do all the heavy lifting but if there are specific things we need your help with prior to our cleaning we will include them in our proposal.
What is your availability?
For many services, we can schedule you within 14 days however we are available for emergency spills and interior disinfecting after hours and on weekends.
How long would it take to get an estimate from National Clean Solutions?
We do our best to set up estimated appointments within 2 days and quote you the same day. Larger projects may take a bit longer to quote but we will likely be the first back to you with a complete and realistic estimate for professional services.
We take cash, e-transfers, and credit cards. We can also invoice you for mobile-based payments.
Do I need to be present during the cleaning?
We don't require you to be present during the cleaning. However, if you are, please do a walk-through with our cleaners before they start and after they finish to ensure everything is up to your standards.